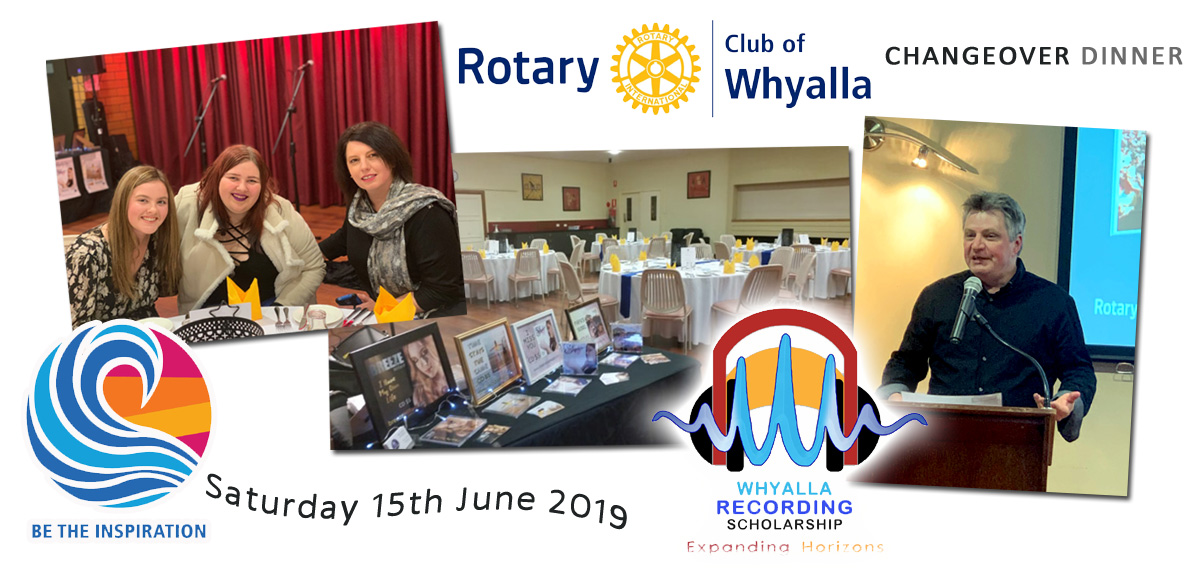 Saturday night 15th June saw Whyalla Recording Scholarship Winners
Shakira Lea and Jaylee Daniels stun a packed house at the 2019
2019 Rotary Club Of Whyalla annual Changeover Dinner at Whyalla's Westland Hotel.

The Changeover Dinner is the Club's opportunity to review the past years achievements,
farewell its existing President - and appoint its new team for the year ahead.

Our dynamic WRS duo brought the house down with their feature sets,
with many attendees commenting they'd never seen better entertainment!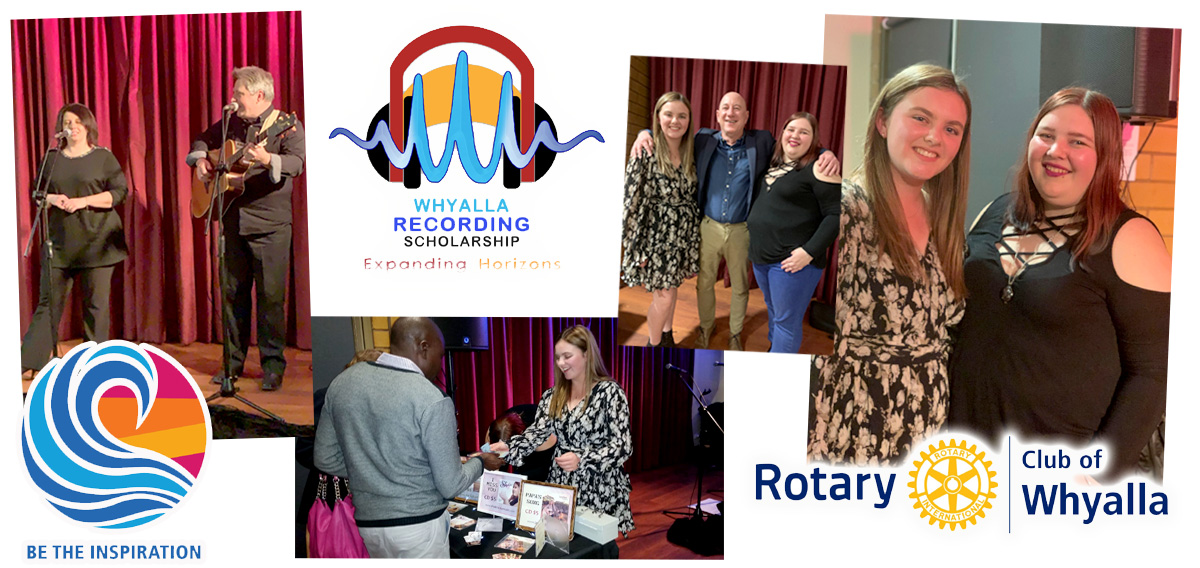 Co-founder of WRS Mark Tempany was asked to give a presentation on the project,
and in an amazing show of support for young Original regional musicians, new Club President
Keith Sichler announced a donation of $1000 towards WRS's on-going costs!
THANK YOU TO...
Keith Sichler & Michelle Hart
MC Mic Russo
Rotary Club Of Whyalla
Eddie Hughes MP
Shakira Lea Music
Jaylee Daniels Music
Cathy Daniels