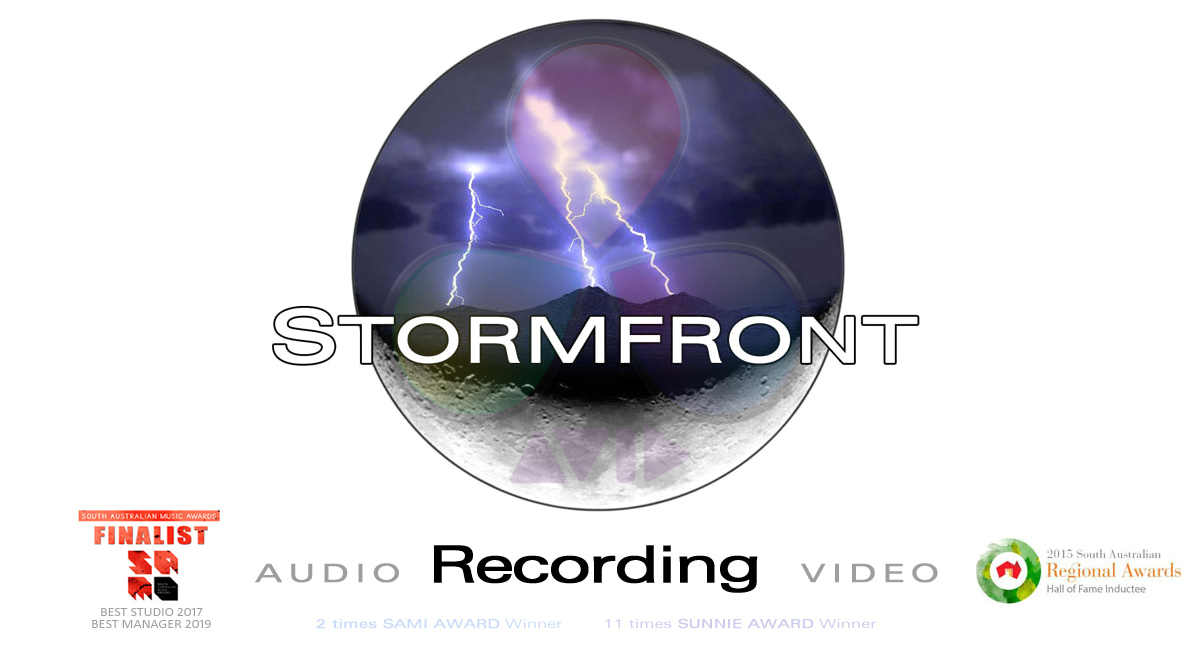 STORMFRONT RECORDING formed in Queensland in 1994 - and we've operated at the highest levels across Australia since then.
Now based in Whyalla, South Australia we offer a complete AUDIO and VISUAL Production resource.
Across tens-of thousands of CD sales, Streams & Views - and dozens of Commercial Releases -
STORMFRONT brings decades of experience and track record to the table.
We operate on an exclusive boutique basis -
We choose who we work with -
We only work with the very best at every level.
We always listen to every story -
so don't be scared to ask us what we can do for you.
Here's just some of what we've done...

Our rates are exceptional -
our dedication to YOU unmatched.

We also offer decades of experience totally in-house for your
Graphic Art needs - and we can Consult & Advise you every step-of-the-way -
to the highest International levels of the Entertainment & Media Industries.
Make your DREAM a REALITY....
Contact us now.......
EMAIL info@stormfrontproductions.info
PHONE & SMS 0418 700 819
PO Box 2313 Whyalla Norrie 5608 South Australia