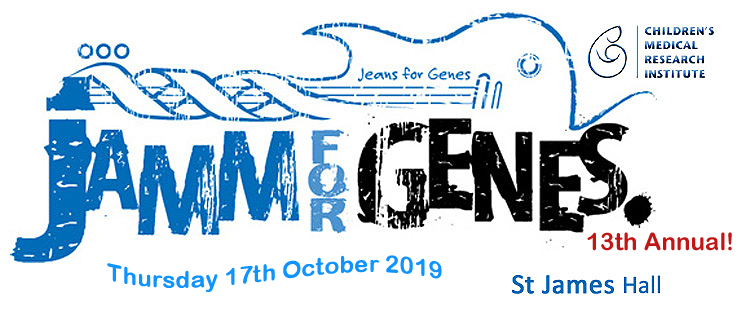 DONATE to Whyalla's 2019 "JAMM" HERE!
Thursday 17th October saw Whyalla's 13th Annual "Jamm 4 Genes" "Jamm"-pack a fullhouse at
St James Hall in a 2.5 hour extravaganza featuring young people raising money for young people.

For the third year running Whyalla's "Jamm" topped the South Australian Organisations Leaderboard,
raising funds and awareness for the amazing work done by the Childrens Medical Research Institute.

A Cast of 35 presented a non-stop variety concert celebrating the "Jeans For Genes" cause
with over $1001 being raised through donations, raffles and merchandise sales.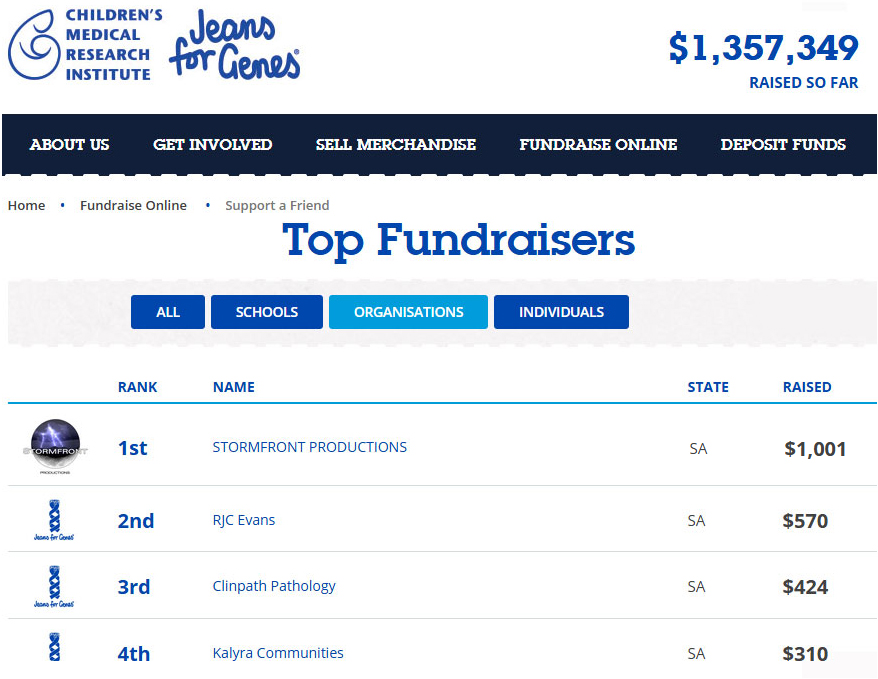 Whyalla's "Jamm" is Australia's longest-running and over the years has staged in several venues across the city -
in recent years having established an integrated home at the St James Hall!

In 2019 a special feature saw 5 ORIGINAL songs performed during the night.

It's often neglected that Songwriting is the foundation of music - and as we always say....
"Every song that exists was an Original when it was written!"
Our 2019 "JAMM 4 GENES" Team:
Ciara * Natasha * Isabella
Hannah * Cadence * Georgia * Halle
Janke * Madison * Keira * Tayla
Maddelyn * Macey * Kian * Joshua K.
Logan * Summer * Danika
Imke * Stefeni * Harrison
Romy * Sophie D. * Joshua C.
Kiara * Hareish * Sophie A.
Brooke * Miley * Kara * Harlow
Jaylee Daniels * Shakira Lea
Mark Tempany * Alison Hams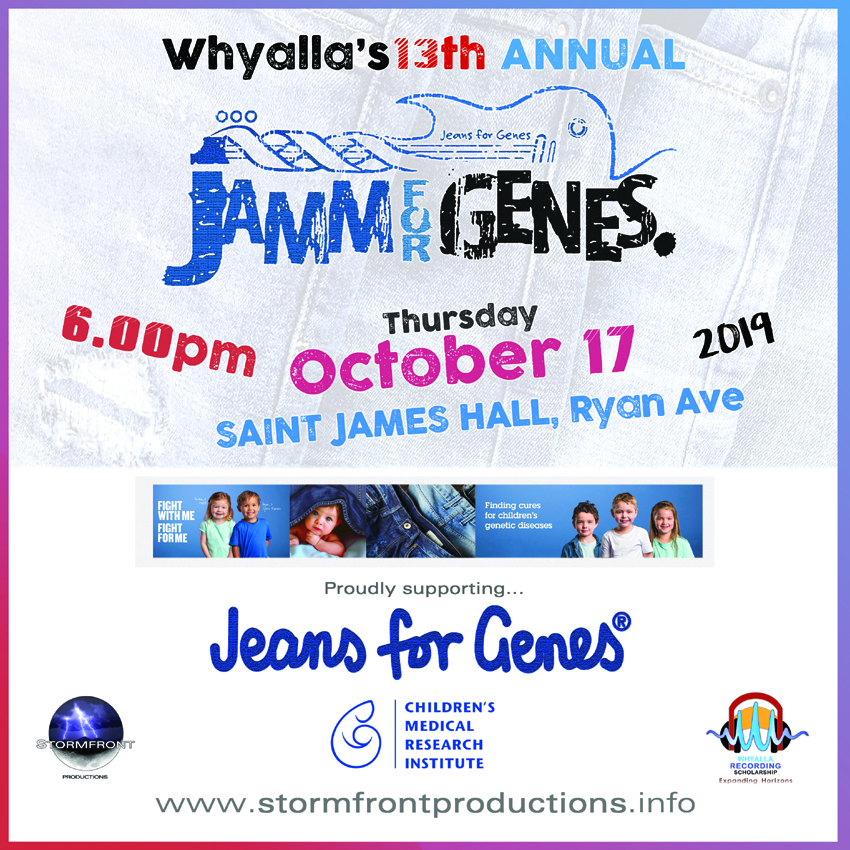 SPECIAL THANKS to:
All our wonderful students & families!
Fred & Cobi Hams
St James Lutheran Church
Louis Mayfield & Whyalla News
Shari Hams & Seven Spencer Gulf Television News
Brenda and the BJ's Deli team
Cathy, Kirsty & Fi
Samaritan Glee Club
Whyalla Recording Scholarship
ALL our online Donors!
SEE OUR JAMM IN "WHYALLA NEWS"!