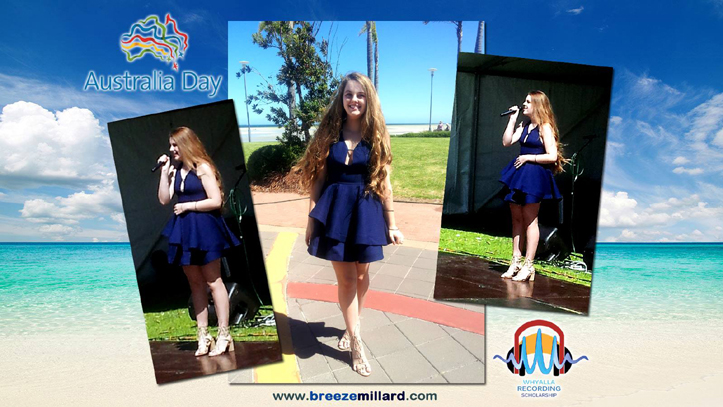 You could have heard a pin drop at the Whyalla City Council's
2017 Australia Day ceremony when the phenomenal Whyalla Recording Scholarship
WINNER BREEZE Millard sang the Australian National Anthem to kick off official proceedings.

Congratulations on a "spine-tingling" performance BREEZE. Whyalla can be very proud of you!

Breeze's debut single I HAVE MY OWN LIFE is due for release this year
and it's going to be BRILLIANT! so keep an eye on
breezemillard.com for a release date soon!